Our view towards the environment
Based on our corporate vision of "Better Systems, Better World", it is in our DNA to build a better society. To realize a sustainable society, we are working on achieving environmental impact reduction as well as maximizing our corporate value. Since our printing and logistics services consume energy and materials such as paper, we will strive to reduce environmental impact by designing an environmentally friendly sharing platform.
Our policies on climate change
Climate change has had a significant impact on people's lives and the state of business. At the World Economic Forum's annual meeting in Davos in recent years, abnormal weather and a failure of climate change measures were deemed to be of high risk. To fulfill our duties for the future of our planet, our company and employees are committing to the reduction of greenhouse gas emissions.
We will improve energy efficiency based on the appropriate measurement and disclosure of greenhouse gas emissions. In addition, we will contribute to the reduction of greenhouse gas emissions in the entire industry value chain, supporting our clients and partners through our services and activities.
Greenhouse gas reduction
Our activities in the office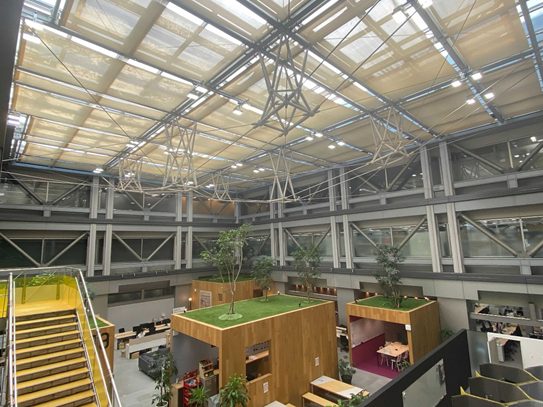 In order to go beyond the "Cool Biz*" policy that many companies have adopted, we encourage casual office attire and set the air conditioner temperature higher in the summer and lower in the winter. In addition, we have implemented measures such as setting the lighting in each area, switching off the lights frequently, adjusting the air conditioning temperature in each office space, and introducing new multifunctional printers.
In addition to the above, in order to promote energy and resource conservation activities, we switched to LED lighting in some areas of our Meguro office in May 2021. We will continue our dialogue with the building management company, and in the future, we are considering switching all fluorescent lights in our Meguro office to LED lighting.
* "Cool Biz" is a lifestyle advocated by the government as part of its efforts to combat global warming, in which people can enjoy summer comfortably at a room temperature of 28 degrees Celsius when using air conditioning.
Efficient delivery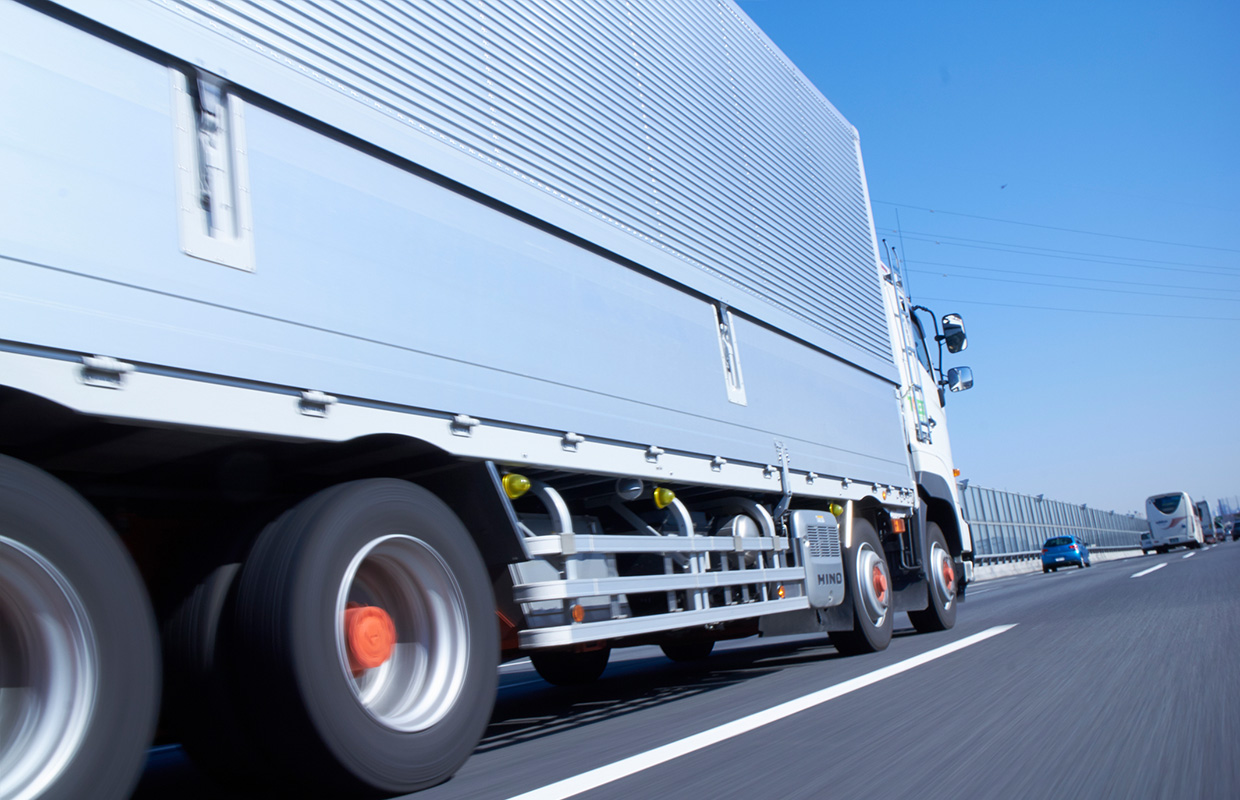 Hacobell, our logistics service, will reduce greenhouse gas emissions by visualizing and improving efficiency of delivery operations. This solution proposes optimal delivery methods and routes, improving operational efficiency of our partners as well as reducing the environmental footprint.
We also provide solutions to visualize CO₂ emissions during delivery, and support the partners' efforts towards decarbonization by providing data in relation to Scope 3.
Efficient use of paper resources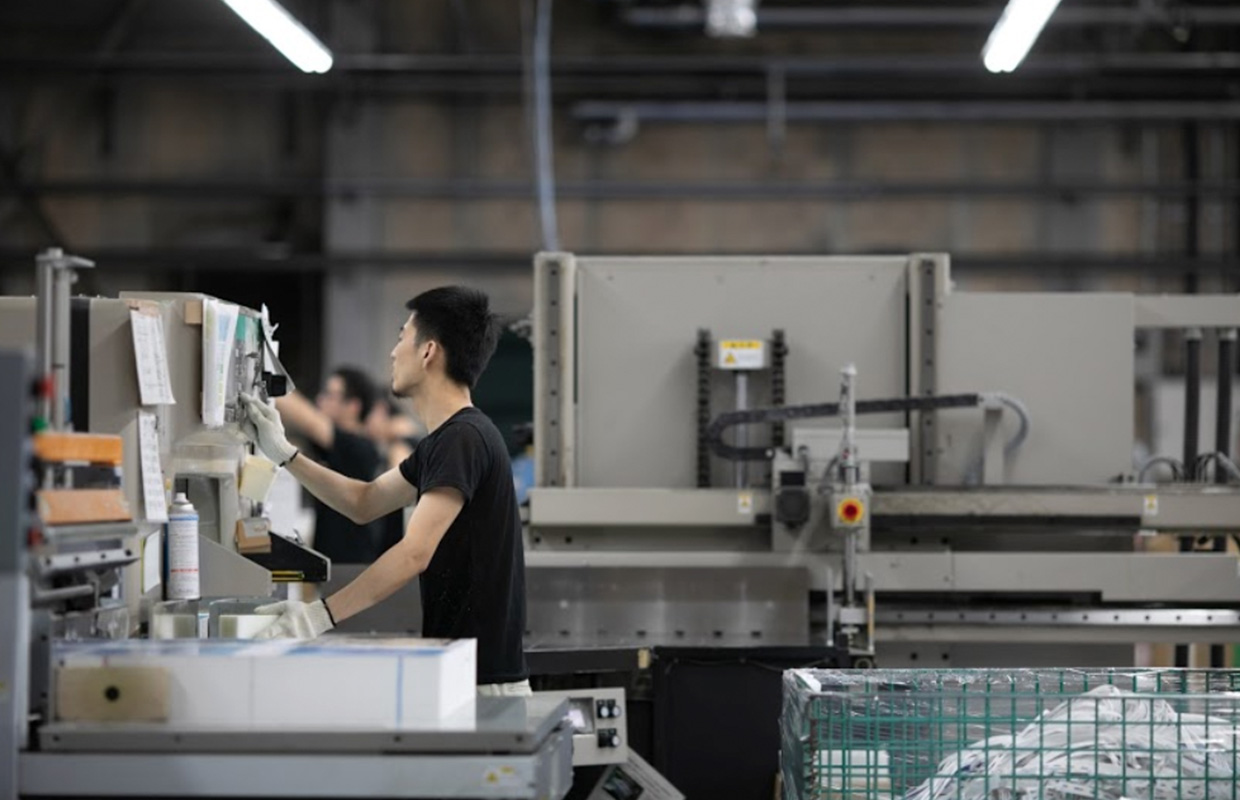 Raksul, our printing service, prioritizes the efficient use of paper resources. In the normal printing process, multiple copies of the same document are printed on a sheet of paper large enough to print eight A4 sheets. Because of this, during the cutting process and test printing process, it is common to print more than necessary. In comparison, Raksul reduces the use of wasted paper by creating printing data for orders received from all over the country through our EC site in a way that maximizes the use of paper and minimizes waste.
Support for the TCFD
We have announced our support for the TCFD (*1) in April 2021 and participated in the TCFD Consortium (*2) consisting of other companies and financial institutions who support the TCFD.
Based on the TCFD, we will conduct analysis and evaluations for the risk of climate change and business opportunities. We will also analyze the impact on our business strategies in order to work on active information disclosure.
*1 TCFD: Task Force on Climate-related Financial Disclosures (TCFD) was established by the Financial Stability Board (FSB), an international body consisting of national financial authorities and international standard-setting bodies. This international initiative aims to support companies with climate related disclosure and to stabilize the financial market through a smooth transition to a low-carbon society.
*2 TCFD Consortium: An organization established in Japan in 2019 for the purpose of discussing effective information disclosure by companies and linking disclosed information to appropriate investment decisions by financial institutions and other organizations. Participants, such as companies and financial institutions supporting the TCFD, will proactively hold discussions on this topic.